Saturday, January 25th, 2020 - 7:30PM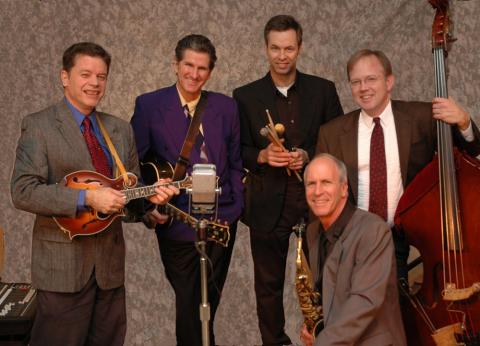 Swing Cafe is an acoustic swing, jazz, and rockabilly band that plays around New England at parties, clubs and concerts. The band combines lead and harmony vocals, archtop guitar, mandolin, bass and drums.
The band's love of the material, drawn largely from pop standards of the 30s, 40s and 50s, is obvious from the first downbeat. First rate musicians all, Swing Cafe's fun, classy stage presence and easy repartee are sure to delight audiences of all ages.
Tickets are $20 at the door and $17 in advance at BrownPaperTickets.com.